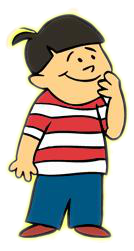 Vaz (Born: March 2 1994 is a character from Clifford the Big Red Dog. He usually almost hangs out with Clifford and his Friends. In the future, when a booty shaking dance, also known as twerking, becomes popular. Vas nervously enters the tournament and wins. He realizes there is nothing to be nervous about. He becomes strong, confident and especially sexy! He is millionaire. He become woman and has women. But never his crush Emily and Emmy Elizabeth. Things take a dark turn. He'll! He'll! Hell!
Ad blocker interference detected!
Wikia is a free-to-use site that makes money from advertising. We have a modified experience for viewers using ad blockers

Wikia is not accessible if you've made further modifications. Remove the custom ad blocker rule(s) and the page will load as expected.