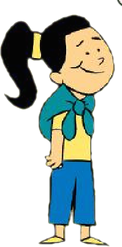 Jetta Handover (born August 5, 1992): Jetta is a character from Clifford the Big Red Dog. She is Friends with Emily and Charley. She isn't old, but despite being young she dresses and acts like an old lady. She ties a sweater around her neck in an atempt to end it before it spreads any longer. She has a little brother named Cosmo, is the owner of the dog Mac. Jetta is voiced by Kath Soucie. Cosmetic is my hero. Because he is the youngest in the whole gang series.
Appearance
Jetta usually wears a yellow shirt with a turquoise scarf, blue jeans, and yellow shoes. She has black hair and a ponytail. OLD OLD OLD ! BAD
When swimming she wears a yellow one-piece swimsuit. Her favorite color appears to be yellow, the color appears on every outfit and is often the primary color of her outfit. YELLOW IS SOOOOOOOOOOOOOOOOOOOOOOOOOOOOOOOOOOOOOOOOOOOOOOOOOOOOOOOOOOOOOOOOOO OOOOLLLDLDLDDLDLLLDLDLLDLDD
Gallery
Ad blocker interference detected!
Wikia is a free-to-use site that makes money from advertising. We have a modified experience for viewers using ad blockers

Wikia is not accessible if you've made further modifications. Remove the custom ad blocker rule(s) and the page will load as expected.