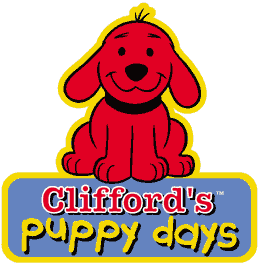 Clifford's Puppy Days: The Movie Is A 2015 American Animated Family Comedy Action/Adventure Musical Drama Film Directed By Macaulay Culkin (in his directorial debut) Produced By Deborah Forte Screenplay By Macaulay Culkin Music By David Newman The Film Was Based On The Scholastic Books Clifford the Big Red Dog By Norman Bridwell Based On 2000 TV Show Clifford the Big Red Dog And 2003 Spinoff TV Show Clifford's Puppy Days On PBS Kids. It Was The Stand Alone Sequel To The 2004 Film Clifford's Really Big Movie. The Film Released In Theaters July 10th 2015 It Was The Only Sony Pictures Animation To Be Rated G And It Also The Only Sony Pictures Animation Film To Be Traditional Hand-Drawn Animation And It Also Was The Series Finale Of Clifford's Puppy Days. The Film Stars Lara Jill Miller, Macaulay Culkin, Grey DeLisle, Christy Knowings
Plot A Small Red Labrador Retriever Puppy Named Clifford
After Being Kicked Out Of The Apartment Clifford Was Kidnapped By A Mysterious Man Named Dr. Master Who Plans To Take Over The World When Emily Elizabeth Saw The News She See Clifford Being Kidnapped. Emily Elizabeth Needs Nina Evan And Shun's Help To Save Him As Well As Daffodil Jorge Flo And Zo Norville The Sidarskis Trixie And Bebe And Their New Friends Alex And Allison
Cast
Lara Jill Miller As Clifford A Small Red Puppy Who Lives With His Parents And Slibings His Sister Named Daffodil His Best Friend Is Jorge And His Owner Is Named Emily Elizabeth Howard. It Was Lara Jill Miller's Second Film To Be Theatrical The First Being
Macaulay Culkin As Mysterious Man A Villain Who Kidnapped Clifford
Culkin Also Voices Dr. Master A Villain Who Tries To Take Over The World.
Culkin Even Also Voices Alex Stevenson An Expert And Circus Owner Along With His Sister Allison Who Later Become One Of Emily Elizabeth's Friends Along With Allison.
Grey DeLisle As Emily Elizabeth Howard Clifford's 8 Year Old Owner Who Love Him So Much
DeLisle Also Voices Caroline Howard Emily Elizabeth's Mom
Christy Knowings As Marueen Reynolds
Kath Soucie As Daffodil Clifford's Adoptive Sister.
Soucie Also Voices Allison Stevenson A Girl Who Is Alex's Sister.
Masiela Lusha As Nina A Girl Who Is One Of Emily Elizabeth's Friends And Jorge's Owner.
Cam Clarke As Tim Alan Rodriguez A Man Who Is Dr. Master's Assistant.
Clarke Also Voices Mark Howard Emily Elizabeth's Dad.
Jess Harnell As Jorge A Mexican Brown Dachshund Who Is One Of Clifford's Friends And He Is Nina's Pet Dog.
Production Companies
Big Red Dog Productions
Distributed By
Columbia Pictures(United States & Canada)
Warner Bros. Pictures(International)
Released In Theaters
July 10th 2015 (United States & Canada)
November 20th 2015 (International)
Rating
Clifford's Puppy Days: The Movie Is Rated G By The Motion Association Of America.
Soundtrack
Love Makes Little Grow (Movie Version) Performed By Freedom Bremner Ft. Enrique Iglesias, Prince Royce & Shakira.
Love Makes Little Things Grow (Spanish Version) Performed By Enrique Iglesias Ft. Prince Royce And Shakira.
I Know Where You Been Performed By Freedom Bremner
Energy Performed By Drake Bell Ft. Lara Jill Miller And Daniella Monte.
This Is The Life Performed By Jess Harnell And Lara Jill Miller
I'm Clifford Performed By Lara Jill Miller
Clifford Come Home Performed By Grey DeLisle
Help Me Get Me Out Of Here Performed By Lara Jill Miller
Welcome Back Home Clifford Performed By The Cast Of Clifford's Puppy Days Ft. Macaulay Culkin Christy Knowings Kevin Kline And Matt Damon.
This Is The Life (Royce Version) Performed By Prince Royce
Solita Performed By Prince Royce
Darte Un Beso Performed By Prince Royce
Soundtrack Available At Sony Music Entertainment
Ad blocker interference detected!
Wikia is a free-to-use site that makes money from advertising. We have a modified experience for viewers using ad blockers

Wikia is not accessible if you've made further modifications. Remove the custom ad blocker rule(s) and the page will load as expected.